About Us: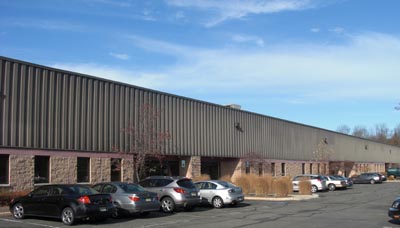 Drain-Net is changing the way the restaurant industry approaches drain line maintenance. The large amount of food, grease, and debris found in a commercial kitchen makes restaurants highly susceptible to drain backups and plumbing emergencies. A "reactionary" approach to this problem is very costly and a major headache to restaurant staff. That is why Drain-Net has developed simple "preventative" solutions to solve common plumbing problems. With products that are safe easy to use, Drain-Net's customers can dramatically reduce or eliminate drain backups, cleaning services, and costly repairs. Their non-chemical approach toward drain line maintenance is safe for the environment and staff. Restaurants also rely on Drain-Net for grease interceptors and related products.
Company History:
John and Linda Matonis, the founders of Drain-Net, identify with their customers, because they too owned a restaurant. They realized their dream of opening a restaurant by restoring a historic building in Stanton, New Jersey that was originally built in 1819. They also gutted and rebuilt the attached barn which later become Linda's Flower Barn. The two buildings operated on a very old septic system and keeping the food, grease, and flowers out of the plumbing system was critical facility challenge. As you might expect, restaurants and flower shops can both be "tough on drains" so the owners soon realized the need for preventative solutions.
John and Linda know from experience that there is nothing more frustrating than having a packed restaurant on a Saturday night when the drains start to overflow and you are faced with closing down early. They know what its like to get that major plumbing bill when you're already operating on razor thin margins. In fact that's where the slogan "Don't let your profits go down the drain" came from.
Owning a restaurant was an exciting and rewarding time for the Matonis family and it was an experience which eventually led to the formation of Drain-Net in 2003. Originally only armed with a Drain-Net Strainer, the company's product offering continues to expand as they try to solve the challenges their customers face with plumbing and facility management. Founded in Branchburg, New Jersey, they now serve customers worldwide and their products are used in many national brands including McDonald's, Subway, Chili's, Starbucks, Red Lobster, Wendy's, Chick-fil-A, Wegmans, and many others.
You can contact us at:
Phone: 908-236-0277
Fax: 908-236-0278
Mailing Address:
Drain-Net
PO Box 203
Stanton, NJ 08885
We are proud to be a veteran owned business! You can view our certificate by clicking this link.